A little about my planes & me
---
My Planes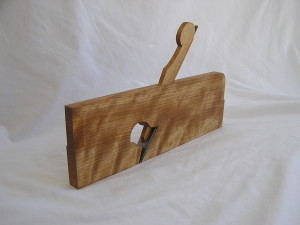 These planes are derived from both 18th and 19th centuries, both in design and construction. They are not exact replicas of anyone particular hand plane, but they encompass, the overall essence and feel of the time period. Historically, these master tool makers constructed and created their hand planes from beech wood. Seeing that beech is currently limited in both supply and production, we have chosen to use select quarter sawn hard maple which will provide added stability against changes in humidity and climate. In addition, hard maple holds many of same characteristics as beech. Also, all of the irons used within these planes are made of O1 tool steel. Taper ground, hardened and fitted individually for each hand plane created.
Inspiration
I began woodworking as a young boy, inspired by Roy Underhill and his PBS series. I made my first hand plane when I was 12 years old. Since that time, I have made almost if not all of the hand tools (English infills, Molding planes, chisels, handsaws, a work bench, treadle lathe and a reproduction tool chest complete with crotch veneer)  that I use today. When I am not making hand tools, I'm using them to create reproduction 18th century American furniture. As a professional craftsman, I have worked as a pattern maker, timber framer and cabinet maker. As a timber framer, I was privileged to work with a French Compagnon, who had apprenticed in the "old ways" or "original ways" of timber framing. His guidance, did truly inspire and enlighten me to continue down this fine path of craftsmanship and woodworking. As a cabinet maker, I was fortunate to be tutored and trained by a very strict German Master  Cabinet Maker. This experience has allowed me to stretch my abilities as a woodworker and  fulfill my desires only dreamt about, as a young boy. My life experiences, is what has inspired me to make planes professionally today. I hope you will find the same fulfillment and pleasure that I experience and have continued to enjoy over these many years. For this has truly been a journey of perfection.
Other Interests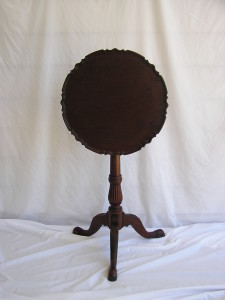 Within my heart, I'm a furniture maker. As far back as I can remember, I have always loved 18th century American furniture and architecture. I've wanted a house full of "new" antiques and often, in my furniture making experiences, I have encountered a plane or tool that is needed to reproduce a particular piece of furniture. Out of necessity, a new plane will be designed and created. This approach to tool making has opened my eyes to the "hows" and "whys" of wooden planes. I feel, the more you understand your tools, a better craftsman you will become. I have learned how efficient and rewarding hands tools can be. Having the right tools makes the work pleasant and enjoyable.
In the future, I will be offering planes or sets of planes used for specific details on furniture. As an example, making a raised panel door, a skewed rebate plane, panel raising plane, ovolo and plow plane are used to simplify and complete this great work of craftsmanship. My goal is to provide the tools and instruction necessary, to create reproduction furniture from the 18th century era. I hope my hand planes will inspire and enable others in their own endeavors of becoming a master craftsman.
---